Description
This calendar is a cooperation between Kirkjubær and Liga Liepina Equine photographer. Together, we have gone on so many adventures with only one thing in mind, do something new and different and have fun! Liga has a super talent for bringing out the best of each horse in front of the camera in combination with unique Icelandic nature. We came up with the idea for this calendar when scrolling through all of our adventurous photos. We figured we should do something with them, and let everyone enjoy the beautiful artistic photos.
Size: A3 (297 x 420 mm)
Printed on high quality paper and printed in Iceland.
Liga Liepina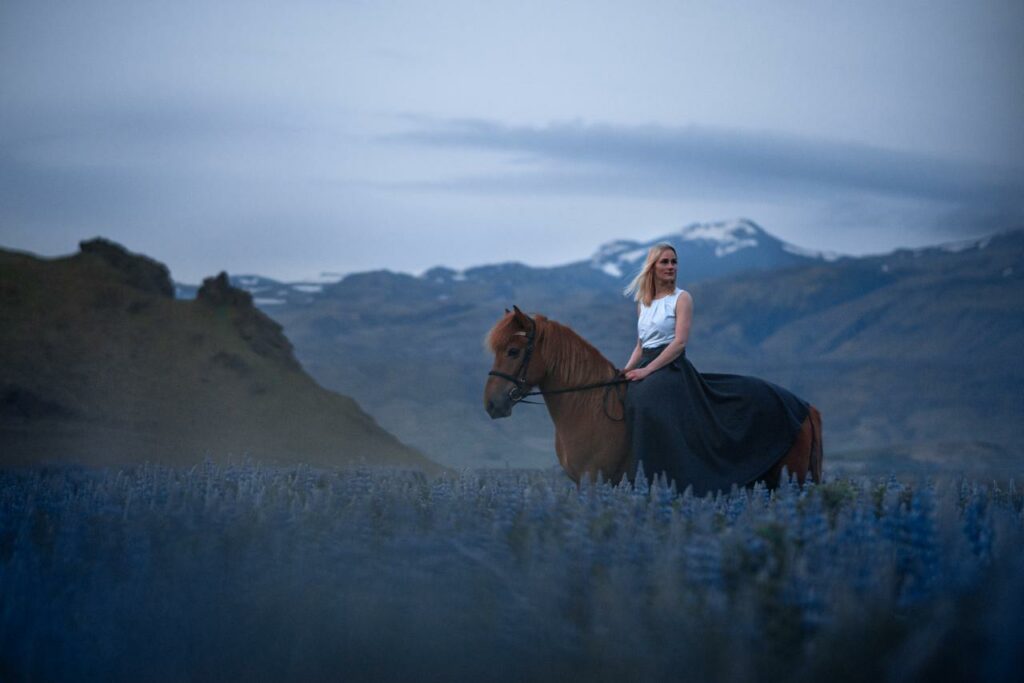 Liga Liepina was born in Latvia but moved to Iceland back in 2002. As a child, she was obsessed with horses, and her dream came true when she had the chance to take riding lessons at a local riding school in Latvia. The passion only grew from there, and still to this day horses are a huge part of her day-to-day life. In 2015 Liga got her first camera, with the goal to pursue landscape photography. However, life had other plans, and soon horses took over being the main subject of her photography. Today, Liga photographs Icelandic horses in unique landscape settings, combining the best of both worlds – the brave, sturdy Icelandic horse and the raw, untamed Icelandic nature.